Greetings all,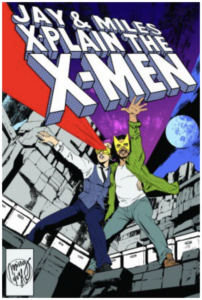 As I've mentioned before in a previous post, I am keeping my Victorious super-mood going with listening to episodes of Jay and Miles X-Plain the X-Men. I've also found some other podcasts I'd like to pimp below:
Fantasticast
https://ffcast.libsyn.com/
Two British guys doing a great job of covering the Fantastic Four from issue #1 onwards. Funny and informative!
Danger Room
https://player.fm/series/danger-room-the-x-men-comics-commentary-podcast
A long and laid back podcast, their review of every X-Men issue from #1 to around #230 or so right now is detailed if occasionally prone to tangents. Still if you've got the time (anywhere from 1-2 hours) it's worth a listen.
Enjoy!
Genteel Magistrate